Garden beds are an integral part of the landscape. Their beautiful design and careful arrangement can effectively improve the landscape quality. Durable garden beds in green Spaces can be installed quickly and provide better profit margins. But how to make the garden bed achieve higher landscape quality?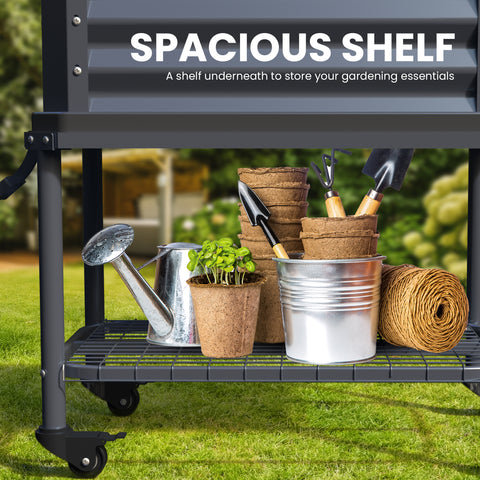 .
First of all, in the design of garden bed, it is necessary to carry out reasonable planning according to different site conditions and plant characteristics.   For example, in the limited space, the way of multilayer overlay can be used to increase the planting area, but also can use the form of high and low to increase the sense of scenery.
"Where can I put a durable garden bed?"
Our garden beds can be placed on any surface including: dirt, gravel, bark, grass, and even concrete.
What are durable garden beds made of?
The bed is formed from Faswall board, a premium wood chip/cement composite that lasts for decades and is completely non-toxic.

Cedar trim kits are pre-cut with wood nail joiner and finished with natural plant penetrating oil.

All fasteners are included and all holes are pre-drilled for quick, accurate installation!

Six durable painted metal stands.
Each standard kit includes:
5 Farthwall® boards/cement boards, pre-drilled

6 black metal brackets and 6 stability posts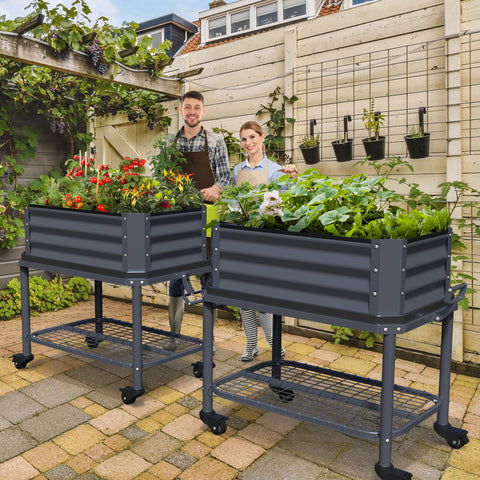 Color matching garden bed color matching is also very important.   Choose the right color combinations according to the theme and atmosphere of the garden bed, such as pink and purple flowers to create a romantic atmosphere in a romantic garden, or black and white main colors to add a sense of fashion in a modern garden.
Landscape professionals have been at a loss to provide their clients with high garden beds.   The preferred material is wood, which is attractive, but it does not last.   Pressure-treated wood is suspected of leaching chemicals into the soil.   To get around this, some people have their beds fenced off so they won't be affected.   Now you are at risk of carrying harmful mold.
Durable, attractive, customizable, and easy to assemble!
Building custom wood raised beds for your customers is an expensive proposition that will take quite some time for your team.   Durable green beds allow you to charge reasonably, enjoy higher profits, and provide your customers with long-lasting, non-toxic and aesthetically pleasing products.
Assemble the most popular kits in 45 to 90 minutes.

Excellent aesthetics

Custom layouts include:

1-2 feet tall

l or u shaped design

Layered options

Non-toxic. This is an important selling point for edible landscapes.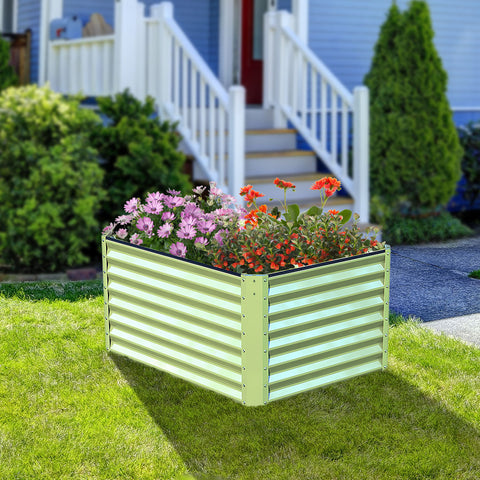 Purchase and assemble pre-configured kits
Purchase a complete durable green bed kit ready for installation
4x4, 4x8, 4x12, 4x16, now 8x8 L-shaped complete with green planted garden bed kit with pre-finished cedar top track.   1 'high, 2' high and stratified beds (1' and 2' high growing zones) are all available.   Includes green panels, braces, stakes, fasteners, pre-machined, pre-drilled cedar track trim Kit.   We will also work with you to customize the size.   Please call to negotiate.
Self-designed and customized materials:
Buy durable green bed boards and supports
Only buy green bed plates and supports.   The panels are 12 inches or 24 inches high.   Our aluminium Angle and joinery brackets give you complete design freedom for your creative layout.
It's easy to cut paneling with a circular or table saw.   You can decorate the top of the finished bed with your own decorating system.   We used the top, tight knot Western red cedar to finish the biological base (citrus oil) staining.
You won't find a more attractive, long-lasting lifting Bed Garden kit than the Long-lasting Green Bed!   It's American-made, high-quality design with an engineering life of 25 years or more :GreenBed wood shavings cement board, extruded aluminum supports with construction-grade baked paint, fasteners that stand up to 1,000 hours of salt spray testing, beautiful cedar track trim kits, bio-non-toxic penetrating oil.   All holes are pilot drilled for precise, foolproof assembly
Plant selection, plant selection is also an important factor to enhance the garden bed landscape quality.   When choosing plants, choose plants according to the style and atmosphere of the garden bed, such as choosing colorful flowers to increase the visual effect, choosing green plants to increase the oxygen content and so on.   Also pay attention to the size and growth rate of the plant so as not to overcrowd or become too loose.
Lighting design is also the key to improve the quality of garden bed landscape.   At night, the use of lights to illuminate the garden bed, can create a different atmosphere and effect, such as warm and romantic atmosphere, mysterious and aesthetic effect and so on.   At the same time, lights can also be used to highlight the key landscape in the garden bed, such as illuminating fountains, stone sculptures and so on
Finally, maintenance management is also an important link to improve the quality of garden bed landscape. Maintenance of garden beds should be timely and meticulous, including spraying water, fertilizing, pruning, etc. Only by keeping the garden bed clean and green can you ensure its long-term beauty. To sum up, the improvement of landscape quality of garden beds needs to start from many aspects, including reasonable planning, plant selection, color matching, lighting design and maintenance management, etc. Only by doing all-round improvement, can the garden bed become a more beautiful and elegant landscape.