They are great! I don't have to do anything but put it together. We are very happy with them. You know, it seems like as long as we live in the house, it's going to last, probably for decades."The following content also has some reference value for raised garden beds.
The raised garden bed kit has proven to be easy to install and requires no special skill other than a power drill, a mallet and a level."
We really like the beds. I have given up gardening for the past ten years because it is too hard work. Thank you again for your innovative products. Garden beds are really easy to use.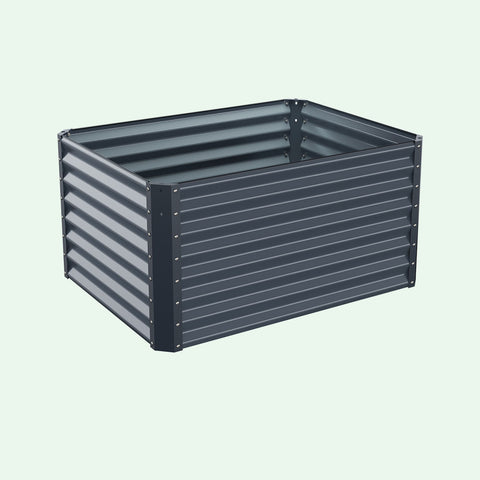 I had a good harvest and am still growing vegetables. I like my green beds because they are easy for me. I would recommend them to you. I planted green beans, then peas, so this year I have two crops on a 2-foot king bed. Praise the Lord! When I called you, you were all so friendly and helpful. Best money I've ever spent! Thanks again.
I want you to know how much we love our new bed. I washed them with ferrous sulfate (copper in the market) and they look great! I told my son about your building materials and he was very interested. All who see my bed love it. I give them all to you. Thank you again
I'm so excited to get these kits! I used to have only ugly, very small raised beds in the garden of my new home. I just happened to see these at a local nursery and I had to buy them! I found the site easy to use and placed my order quickly. Shipping worked smoothly as I got two 8 x 4s and a 4 x 4 kit. I love the beds, they are easy to put together, easy to plant and they look great! Everyone who sees them loves them. I highly recommend them!
"We live in the wet Pacific Northwest. It's a great place to grow all kinds of greenery, and a place to effectively recycle anything from the rich soil. After disappointing vegetable beds made of cedar (they rotted within five years of installation), we looked for something that would last longer and require little maintenance. Because we grow vegetables that exclude plastic and treated wood. Coming up with an alternative isn't easy. While searching for images of raised vegetable beds, we came across an image of a green bed. This is a product that combines recycled wood waste with concrete. Non-toxic and durable. At first we bought three beds. Modular design makes it easy to install. After a few bumper seasons, we wanted more garden space and bought two more beds. So far, there is absolutely no sign of decay after three seasons of use. As an added bonus, our vegetables were not harmed by slugs, as the rough walls of the bed were clearly a natural deterrent. We couldn't be more satisfied with this product. GreenBed will be part of our future expansion of garden space."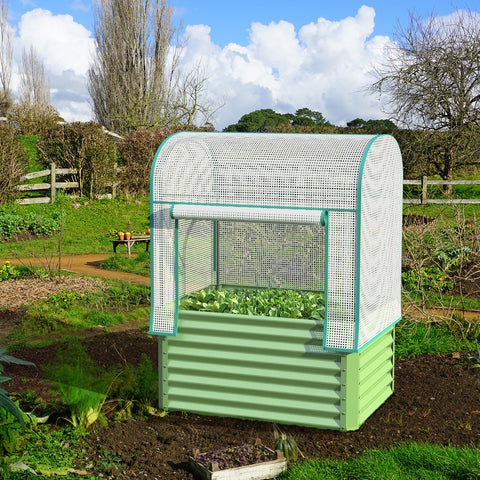 The durable Green Bed is a great product - made of quality materials and easy to assemble. I installed a drip irrigation system. It suits my landscape. I had a very good harvest in my garden this summer."
"As a landscape architect and contractor, I have found that green beds are a great option when we want attractive long life raised beds. The bed was well integrated with the other materials and slopes and the customer was very pleased."
"When starting our community garden, we spent a long time looking for garden box materials that were durable enough to last more than a few years. We also wanted a box larger than the standard 4'x4 'size in the garden centre. ShelterWorks makes garden boxes just what we were hoping to find -- durable and large enough to grow a variety of plants. I'm amazed that I can grow so many different kinds of vegetables in one box! This season I harvested squash (which grows by the side of the road), zucchini, cucumbers, green beans, tomatoes, oregano, basil, cilantro, peppers, beets, lettuce and spinach. Tom was great to work with. He gave us a great customer service, which is rare these days. Last year 20 families planted successful gardens. Thanks to ShelterWorks for helping make this vision a reality!"
GreenBed ordering was easy and all my questions were answered in full. The green bed was delivered on schedule and in good condition. The assembly instructions are easy to follow, and the bed can be put together quickly and easily. Green beds are easy to order, quick and easy to assemble, and they look great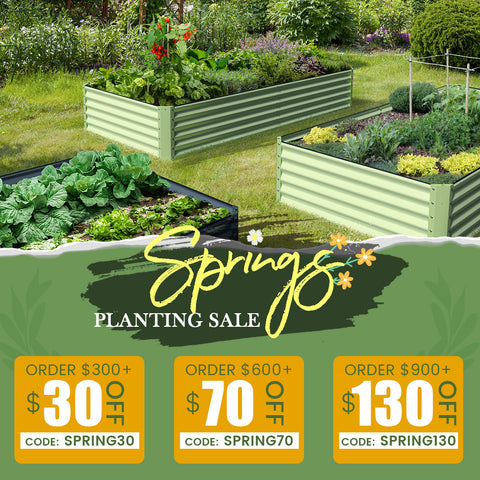 We purchased several durable green beds at our community garden in Greenville, North Carolina, and everyone was impressed with how easy they were to assemble and how well they were built. The community gardening coordinator put me in touch with the good Samaritans at Lasting Green Beds so I could order some for my own backyard. It only took me 30 minutes to put together each of my durable green beds! As I put it all together, I also realized how sturdy the brackets and panels are, and how simple, beautiful and well thought out the product design is. The simple assembly also makes moving them very easy. They are now a beautiful part of my backyard landscape and I can rest assured knowing how long they will be with me. With shipping costs included in the final price, durable green beds come at an unbeatable value!