Winter is coming! Well, it's not too early in October, but it's certainly on its way. As the weather gets colder, we know what everyone is thinking - "How can I keep my plants healthy when it's cold outside?"  The following content also has some reference value for raised garden beds.
If you're worried about your plants, or just want to know how to better manage them this winter, read on! We have some suggestions.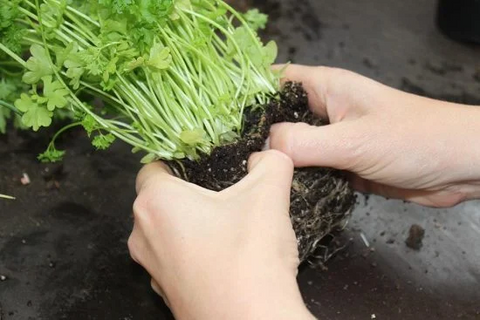 Consider the Vegepod's Position 
Winter means less sunlight, so reassess where you put your vegetables. Does it face north? Will it remain in the shadows for long? If so, you need to rearrange your vegetables to an area where the plants can get the most sunlight. Wiggle and sway your vegetables, or, if you use one of our vegetable, wheeled cart holders, push them into place. 
Change your watering habits 
Watering in winter can be a somewhat confusing and tricky prospect. Our best advice - if you grow winter plants in winter, then you need to use a lot of water regardless of the weather (especially in the beginning), because fast-growing plants need water during their growing season. However, if you want to plant year-round plants (like thyme, oregano, or mint) in the winter, we recommend minimizing the amount of water they get during the cooler season. This is simply to prevent root rot and to account for the lack of sunlight they will receive at this time of year. 
In fact, if you just want to maintain your spring and summer plants. Vegetables are self-watering, so leave them alone unless they are wilted. 
Aerate the soil 
In the winter, if it rains, your soil is likely to become more dense. If this is the case, you may need to poke holes in the soil or turn it over at intervals to allow oxygen and organic matter to crawl through. Worms are naturally good at doing this, so feel free to add some! This video "5 Gallon Bucket Bug Tower" provides a great example of how to create a "bug tower" on a raised garden bed. 
Angus' advice 
Leaves feed your plants
Use a can of diluted worm juice or an organic liquid fertilizer such as Gogo juice (Neutrog) or Powerfeed (Seasol) once a week. 
Heat retention
"Make sure the lid is open at all times to maximize heat retention under the lid. Alternatively, use plastic or winter breeding mulch to create a greenhouse effect." 
Select winter plants
In the winter, try to choose winter-friendly plants like kale, cabbage, cauliflower, Brussels sprouts and peas. 
We hope this will help people who are worried about their plants during the winter months. Good luck as usual, happy sowing!