Building a raised garden bed is an affordable and effective way to help you grow vegetables, flowers and herbs in a limited space. This article will show you how to build a raised garden bed on a budget so you can enjoy gardening at minimal cost.The following content also has some reference value for
raised garden beds.
1. choose the right material
Recycled materials: Find building materials at nearby construction sites, waste recycling centers, or on community free sharing websites. Old wood planks, bricks and stones can all be used as border materials for garden beds.
Cheap materials: Look for less expensive materials at your local building materials store or garden center. For example, raw wood or pressure treated wood can be used as a boundary material for a raised garden bed.
2. determine the size and shape of the garden bed
Determine the size and shape of your garden bed according to your space and planting needs. Rectangular and square garden beds are the most common and easy to build.
Use string or spray paint to mark the outline of the garden bed on the ground to ensure accurate size and shape.
3. Prepare the soil
Remove weeds and sod in the garden bed area. Make sure the bottom is flat to prevent water buildup.
Use a lawn planer or shovel to dig away a layer of soil in order to accommodate the depth of the bed and add fertilizer.
4. Build garden beds
Install the boundary material along the marked outline. Make sure they are firmly fixed and form a stable border.
If using wood as a border material, the planks can be pre-sawed to the desired size and joined together using screws or nails.
If bricks or stones are used, cement or mortar can be used to hold them together.
5. Fill the soil and plants
Use high quality garden soil or compost to fill garden beds. Make sure the soil is evenly distributed and reaches the desired depth.
Grow vegetables, flowers or herbs in a garden bed according to your preferences and planting plan. Choose varieties adapted to the local climate and soil conditions for the best growth results.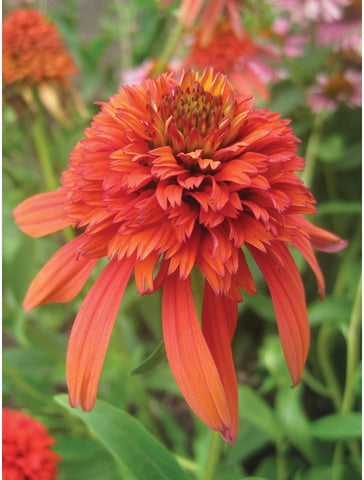 6. Maintenance and maintenance
Water regularly and keep the soil moist.
Organic fertilizer is applied to provide the nutrients the plants need.
Remove weeds and prune plants regularly.
Repair or replace garden bed boundary materials as needed.
Building a raised garden bed does not require expensive materials or professional gardening knowledge. By choosing the right materials, planning the size and shape of your garden bed, and filling the soil and plants correctly, you can create a beautiful and functional garden bed on a limited budget, creating a colorful gardening space for yourself and your family. Remember to enjoy gardening throughout the process!