One of the most common questions our clients ask is, "How deep should my flower beds be?" ', and for good reason; With so many different options, it can be hard to know which one is right for you. Today we're going to answer that question.The following content also has some reference value for raised garden beds.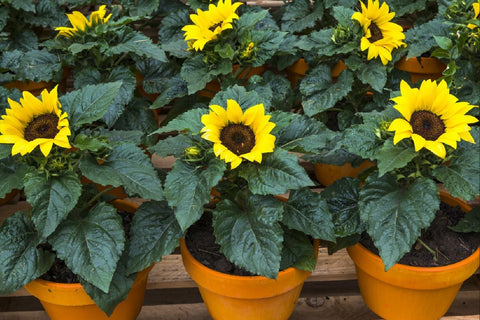 By using raised garden beds, you can take care of them without having to bend over and hurt your knees and back. They also allow you to expand your garden onto a patio or deck.
Factors affecting seedbed depth
The height of the sides of the seedbed depends on several factors, including the depth of soil needed for plant root growth, growing conditions, and drainage.
Once you've decided to build one or several raised beds, choose a garden bed structure that provides space for your plants' root growth. To do this, you should first understand the needs of the plants and vegetables growing in your cultivated bed.
The type of plant to be planted
Plants will not thrive if their root structures require more space to grow and expand. This is not much of a problem if the roots can reach the soil under the planter, but we always want to avoid repeated digging as much as possible.
How deep should the flower bed be? To find out, research each of the different plants you plan to grow in your raised bed. Note the amount needed for each plant or vegetable and the size of the ripe vegetables.
We can distinguish between shallow-rooted, medium-rooted, and deep-rooted plants.
You don't need a bed more than 18 inches deep to grow the following plants and vegetables:
African violet

Calendula officinalis

Pansies

Many herbs

Broccoli

Brussels sprouts

Corn

Garlic

Spinach

Strawberries
How deep should a medium root vegetable bed be?
The following common vegetables require raised beds that are more than 18 inches deep:
Carrots

Melon

A variety of beans
Many large vegetables, such as winter squash and watermelon, need at least two feet of soil depth.
"How deep should vegetable garden beds be?" There is no single answer to this question. Instead, choose the bed depth that works best for each garden bed. Organize flowers and vegetables according to desired soil depth. For more information, see this chart from Garden Betty.
For a loft bed on a platform, it's best to choose one a little higher than you expected, in case you underestimate the depth of the roots. It's easier to get enough depth by adding a few inches of new soil than by buying a deeper layer. If you choose a frame and it's all composite wood raised garden bed, you'll be able to stack and extend the board when needed! (See our replacement parts)
Climate and soil conditions
Place plants on a raised bed and pick them up from a shady area to optimize sun exposure. Even keeping them a few inches off the ground will prevent neighboring plants from blocking their light. Plant shorter plants in the southern hemisphere to get sunlight from the northern hemisphere.
Drainage and irrigation
Pay attention to drainage and its effect on plant growth. If your plants only have a few inches of soil underneath them, they are vulnerable to flooding. Placing a porous growing medium, such as gravel, beneath the soil will help the soil drain. With this in mind, allow extra space when choosing the depth of your garden bed.
Are the raised flower beds too deep?
Shallow beds aren't healthy for roots, but what happens if your garden goes beyond its best planting depth?
A raised bed that is too deep will use more soil and cost more. If the high bed on the platform cannot support the weight of the extra cubic feet of soil, it will collapse.
If you want a taller garden bed and your plants don't need a deep bed, you can explore two different options to get what you want:
Steps 1 Choose an elevated garden bed with legs that slopes into your elevated garden bed without the extra depth you may not need.
Place sturdy boxes or other empty containers into the seedbed structure and cover them until the depth of garden soil required by the plants is reached
If you need a deeper bed, consider a garden without a floor, where the soil is continuous. As long as the soil is soft enough, the plant's roots can penetrate the soil and the roots can extend under the raised bed structure.
Adjust the depth of the garden to suit your needs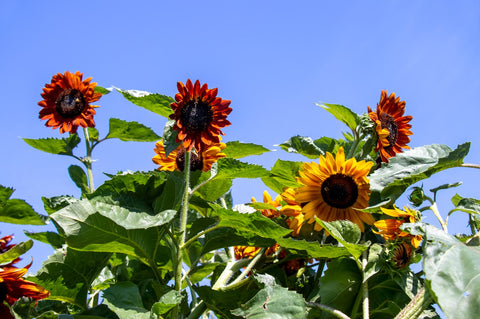 Of course, the layout of your backyard will affect the answer to the question of how deep your garden bed needs to be. Including raised garden beds in your landscaping allows you to experiment with heights in new ways and frees you from having to follow the contours of your property.
Over time, as you increase your outdoor space, you may want to adjust your garden beds and their contents to complement each other. Use the height of the flower bed to manage the relative height of the flowers. For example, you can place the tallest plants on raised beds near the ground and shorter plants on elevated platforms to reduce the difference in height from a pedestrian's perspective.