When planning a raised garden, it can be difficult to know where to start. There are many factors that go into creating a perfect garden bed for a perfect yield. In this article, we will help you determine the best height for a successful garden bed.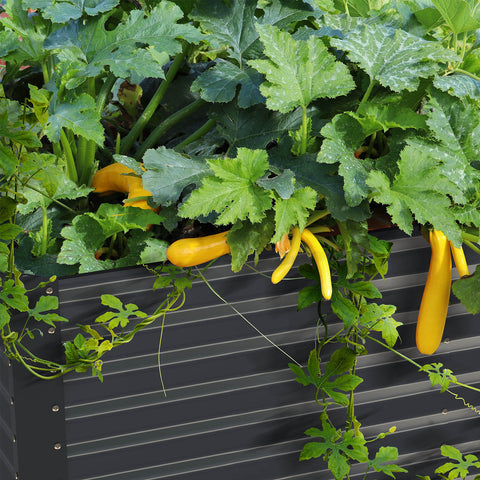 Here are some questions to ask when determining the size of your raise:
What kind of plants do I want to grow?
Different plants have roots that grow to different depths, and some plants need more vertical space than others. When planning your garden, be sure to take into account sun exposure, as well as the height of the plants you choose to grow.
Where will the raised beds be, and on what will they rest?
The surface under the seedbed will affect the optimal depth. In general, you can choose a shallower bed if the soil in your bed is able to exchange water with the soil below. Depth is especially important if your loft bed is on concrete or another surface that restricts water flow.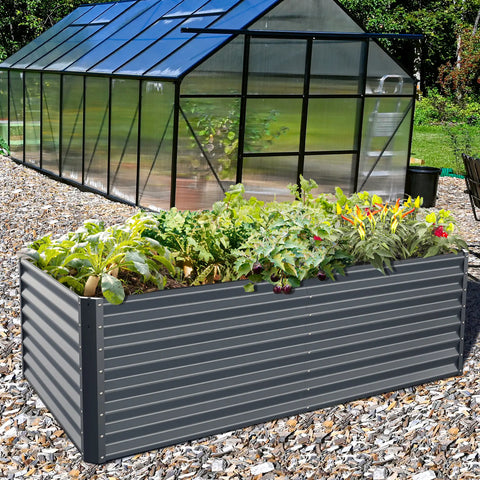 What is the best way to make the bed convenient?
Deeper beds will have higher soil to fill and plants will be higher off the ground, which means less bending and stooping when caring for the garden. Wide-spaced rows of 2 foot high beds with access on both sides that can be maintained while sitting are perfect for a wheelchair friendly garden plan.
Let's break down these questions one by one to help you plan the perfect raised garden.
Garden bed depth is determined by plant type
The root system is the main part to keep in mind when planning your garden bed depth. Deep-rooted vegetables are not usually suitable for raised beds because they need a lot of space in all directions - and perhaps most importantly, they need to go deep into the soil. If you want to grow a type of corn, this may not be your best option. Fortunately, there are plenty of perfect candidates.
Herbs such as basil and cilantro and low-growing leafy greens such as lettuce need only six inches of soil to grow. A 1 foot high bed is large enough to accommodate a salad garden box plan.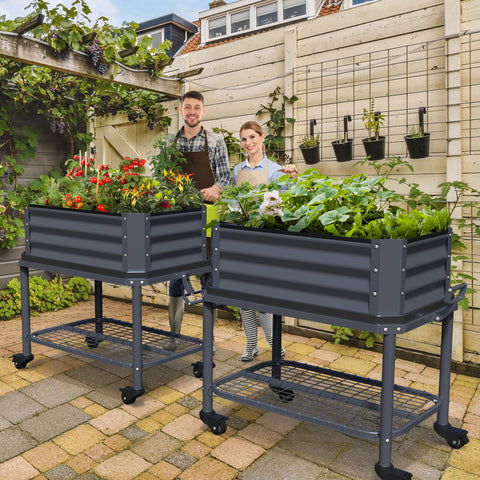 Carrots, radishes, and peppers grow 12 inches or more. Medium root vegetables like kale, cucumbers, and zucchini like at least 18 inches. A two-foot bed is perfect for growing these types of vegetables, as well as fruits that grow on shrubs like blueberries, strawberries and raspberries.
Where to place your flower bed
A raised bed doesn't need to be deep to be effective, but the surface underneath your garden bed will affect which depth is right.
In general, 8 inches is a good minimum depth for a flower bed. If drainage is a problem, or if the plants in the box are sensitive to too much water around the roots, adding depth can help the water penetrate naturally.
If it is possible to place the soil from the loft bed on a liner on top of the natural soil, the plants in the loft bed can provide you with more moisture. When it rains, water naturally seeps deeper into the soil. When the weather is hot or dry, evaporation and plant roots pull water back to the surface. As a result, raised bed soil can hold healthy moisture and not drown during wet weather. A 1 - or 2-foot bed drains well with ground soil.
If the water bed will be built on concrete or other surface that blocks natural water flow, preventing natural siltation and ground drainage, installing a deeper water bed can greatly improve drainage. Laying gravel or a porous growing medium under rich soil will help balance the water content and prevent soil loss.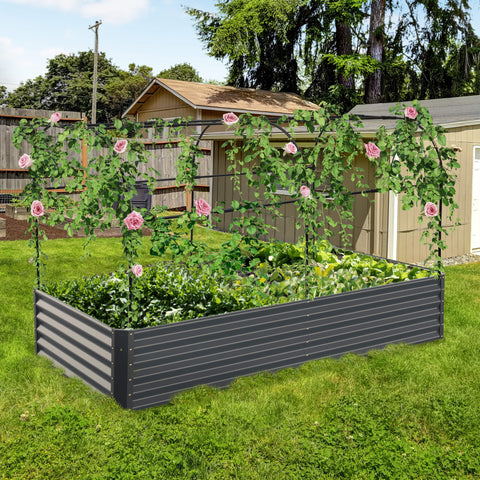 Create accessible garden beds
The 2-foot raised bed is the perfect height for gardening from a seat or wheelchair without feeling uncomfortably curved. An open plan with a 2-foot high raised bed, or wide-spaced row beds, can form the basis of a social gathering space for people in independent and assisted living, or be part of a functional and accessible community garden program.
Bottom line :1 foot vs. 2 feet
The best height to raise the bed depends on your view of where it will be and what will be inside. A pretty flower box or delicious herb garden is perfect for a durable 1-foot greedy bed.
To provide more room for plant roots to move around, give your outdoor space some jaw-dropping vertical flavor, and better drainage options, a 2-foot raised bed is the way to go. A little more fertile soil wouldn't hurt, and a little less bending in the garden certainly wouldn't. If planting deep plants, or wheelchair accessible key, a depth of 2 feet is a mus