As the seasons change, many of us look forward to spending more time outdoors, enjoying the beauty of our gardens and the fresh air. To make the most of your outdoor spaces, consider embarking on some creative garden furniture projects. In this blog post, we'll explore the joys of DIY garden furniture and how you can transform your outdoor areas into comfortable, stylish retreats.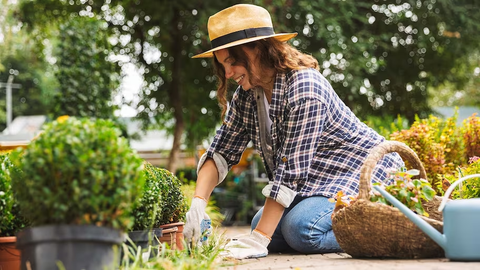 The Appeal of DIY Garden Furniture
There's something uniquely satisfying about creating your own garden furniture. Here's why DIY garden furniture projects are so appealing:
Customization:

You have complete control over the design, size, and materials used in your furniture, ensuring that it perfectly suits your outdoor space.

Quality and Durability:

DIY furniture allows you to choose high-quality materials, resulting in more durable pieces that can withstand the elements.

Cost-Efficiency:

You can often build your garden furniture at a lower cost than buying premade items, especially if you upcycle materials.

Creativity:

DIY garden furniture projects offer a canvas for your creativity, allowing you to design unique pieces that reflect your personal style.

Sense of Accomplishment:

There's immense satisfaction in sitting on a piece of furniture you built with your own hands, enjoying the fruits of your labor.

 
Popular DIY Garden Furniture Projects
Let's explore some popular DIY garden furniture projects to inspire your outdoor endeavors:
1. Pallet Furniture
Wooden pallets are versatile materials for creating various outdoor furniture pieces, including rustic tables, chairs, and even daybeds. With some sanding, painting, and creativity, you can turn pallets into stylish and comfortable furniture.
2. Adirondack Chairs
Adirondack chairs are iconic for their comfortable design and classic style. You can build your own using plans and templates readily available online. They make for perfect lounging chairs in the garden.
3. Outdoor Dining Table
A sturdy outdoor dining table is a must for al fresco dining. Build one using weather-resistant wood, and add an umbrella for shade. It's an excellent project for entertaining guests.
4. Garden Benches
Garden benches are timeless additions to outdoor spaces. Whether you prefer a simple or ornate design, building a garden bench is a fulfilling project.
5. Hammock Stand
If you love the idea of lounging in a hammock but lack suitable trees, a DIY hammock stand can solve the problem. It's a fun and functional project that's perfect for lazy summer afternoons.
6. Raised Garden Beds with Built-in Seating
Combine gardening and outdoor seating by building raised garden beds with built-in seating. These multifunctional structures provide a place to grow your favorite plants and relax in the garden.
7. Outdoor Bar
For those who enjoy hosting outdoor gatherings, an outdoor bar is a fantastic project. Build a bar with shelves for drinks, a countertop for serving, and barstools for guests to sit and enjoy their beverages.
8. Planter Chairs
Combine seating and greenery with planter chairs. These unique pieces have built-in planters in the arms, allowing you to surround yourself with flowers while you relax.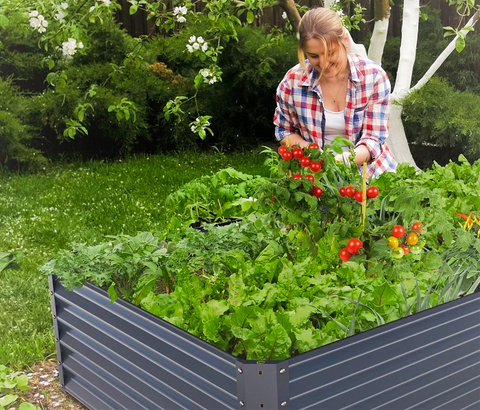 Steps to Successful DIY Garden Furniture Projects
To ensure your DIY garden furniture projects are a success, follow these steps:
Plan Carefully:

Start with a clear plan, including the design, dimensions, and materials. Consider the weather conditions in your area and choose materials that will withstand them.

Gather Materials:

Collect all the necessary materials and tools for your project. Make sure you have everything you need before you begin.

Follow Instructions:

If you're using plans or templates, follow them carefully. Precision is essential in furniture construction.

Safety First:

Wear appropriate safety gear, including goggles and gloves, when working with tools and materials. Take safety precautions seriously.

Quality Matters:

Invest in high-quality materials, especially for outdoor furniture. Proper sealing and finishing are essential to protect the furniture from the elements.

Finishing Touches:

Sand and finish your furniture to create a smooth, attractive surface. Stain or paint the furniture to your liking, and add weather-resistant cushions for comfort.

Maintenance:

Keep your garden furniture in good condition by regularly cleaning, sealing, and storing it properly during harsh weather.
Accessorize Your Outdoor Retreat
Once your DIY garden furniture projects are complete, don't forget to add some accessories to enhance the comfort and aesthetics of your outdoor space. Here are a few ideas:
Outdoor Cushions:

Invest in weather-resistant cushions and pillows to make your furniture even more inviting.

Lighting:

Add outdoor lighting with lanterns, string lights, or solar-powered fixtures to extend the usability of your space into the evening.

Shade Solutions:

Consider adding a pergola, umbrella, or retractable awning to provide shade on hot days.

Planters:

Decorate your outdoor area with potted plants and flowers. You can even create a DIY planter wall to maximize space.

Cozy Blankets:

Have a few cozy blankets at hand for cooler evenings or chilly mornings.

Tableware:

Invest in outdoor-friendly tableware and accessories for al fresco dining.
Conclusion
Embarking on DIY garden furniture projects is a fantastic way to create comfortable and inviting outdoor spaces. Whether you're building a simple bench or a complete outdoor dining set, the satisfaction of enjoying your handcrafted furniture amidst the beauty of your garden is unparalleled. So, gather your tools and materials, follow your creative vision, and let your outdoor retreat take shape, one DIY project at a time. Your garden will become a place of comfort and relaxation, perfect for savoring the beauty of the outdoors.