Gardening will be all about exuberant color, going big in small spaces, and native plants this year. Here's what to plant to enjoy these garden trends.The following content also has some reference value for raised garden beds.
Fashion and design industries are known for celebrating ever-changing trends, but why let them have all the fun? Gardeners can stay up-to-date on the new, fun, and fresh, too. Unlike fashion, these trends likely won't fizzle out in a couple of years. That's because garden trends are all about gardening smarter, not harder, and some have earth-friendly staying power that is becoming increasingly important to our ecosystem. We surveyed the landscape and pulled out the top trends we see taking root in 2023. From vibrant flowers (our runways consist of lavishly planted display gardens) to updated garden tech, planting ideas, and new products, we're ready to get growing this year!
Fewer But Better Plants
In response to the volatile economy, gardeners are looking for top-performing plants with a big presence. Instead of filling a container with four to six individual annuals, they're looking for a single plant that can anchor a container or a big swath of a planting bed. These workhorse plants tend to make a bold statement at less than half the cost of a mixed planting.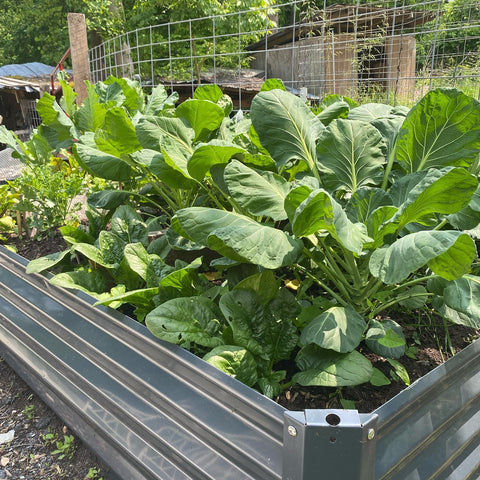 For example, many of the new begonias grow quickly to fill a large container and bloom constantly with very little care. One we're particularly excited about for 2023 is the Hula begonia from Ball Horticultural. It blooms nonstop all season long, and will grow in sun or shade.
Magenta Blooms
Every year, Pantone (a color expert company) identifies a color of the year. Viva Magenta reigns supreme in 2023. Experts say this nuanced berry-red tone is brave, fearless, and abounding in joy. A balance between warm and cool, Viva Magenta was inspired by a carmine dye produced by the cochineal beetle. Its influence goes beyond interior walls to bring joyful energy to your garden.
A few exciting newer varieties that can add the energy of magenta to your containers and beds include 'Glimmer Burgundy Double' impatiens, 'Titan Cranberry' vinca, 'Ka-Pow Pink' garden phlox.
Embrace Native Plants
From hurricanes to unprecedented droughts to extreme cold, gardeners across the country are facing increasingly challenged weather conditions. So why natives? To put it simply, native plants often can withstand what nature throws their way and emerge resilient on the other side while supporting the local ecosystem.
Make the Most of Small Spaces
A cooling housing market is spurring Americans to reimagine the space they have, and come up with creative ideas for making the most of small spaces. For plant-lovers, this means embracing every nook and cranny with pots and hanging baskets. Narrow front entry? Bring it to life with generous containers for a gracious welcome. Minuscule back patio exposed to all the neighbors? Add a living screen in the form of a petite potted tree.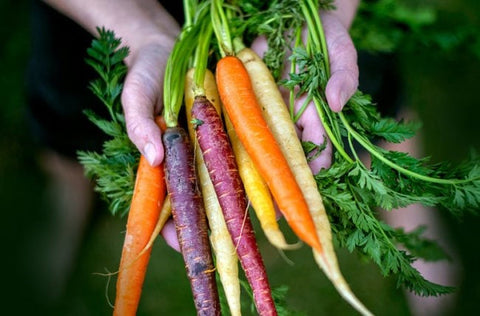 Houseplants Galore
Houseplants continue to grow in popularity. Whether your home's become an indoor jungle or you prefer to add a fresh splash of greenery to every room, there's a continuous stream of new plants to add to your collection. From mini monsteras to a plethora of pothos, finding interesting indoor plants has never been easier.
Plant a Tree
In addition to native plants, trees continue to be a clear way to combat climate change. Tree planting initiatives grew out of civic and non-profit organizations with increased gusto in 2022. Bring that enthusiasm to your own yard by planting a new tree this year. If you're limited on space, look for a narrow, upright cultivar of your favorite species. Keep in mind this key mantra when planting trees: right tree, right place, right way.
Growing for Abundance
Plants with ornamental qualities along with sought-after ecological characteristics are on the leading edge of garden design in 2023. Take, for example, oak trees: They serve as shelter for wildlife, while providing a food source for pollinators, and shade for a generous picnic spot. Berry bushes, such as the container-friendly Bushel and Berry series, offer eye-catching interest and delicious fruit. Dwarf fig produces abundant deep brown fruit and grows just 28 inches tall and wide, making it a great food source for small urban gardens. Hardworking plants like these come together to make an abundant landscape.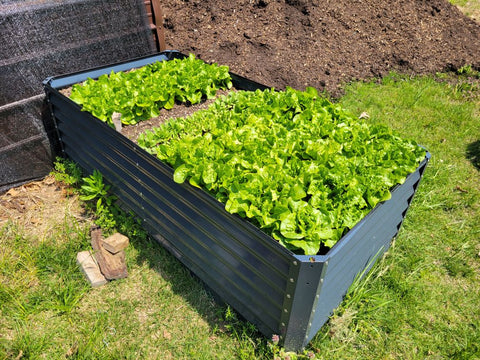 Fall Planting
The outdoor growing season doesn't have to end when cool temperatures become the norm. Garden centers are offering more and more fall-friendly plant options for both color and food crops. Grab a packet of seeds and start an autumn crop of greens. Pick up a flat of color-drenched pansies and ornamental kale to perk up your entryway as the leaves change.