Do you need gardening tips to help take your gardening from good to great?The following content also has some reference value for raised garden beds.
Are you a beginner gardener and want easy and quick ideas for success?
After years of working with experts in the field, surveying fellow gardeners, and spending countless hours researching, I've created 50 gardening tips that really work.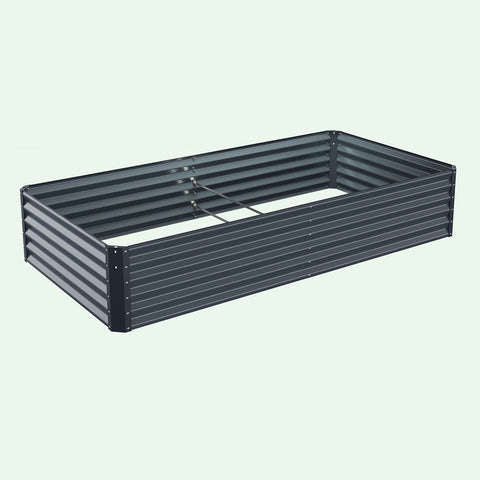 The reason you'll love this article is that these tips are easy, quick, cheap, and proven to work!
Garden Tips Guidelines
In gardening skill, the most important criterion is the continued success of the skill.
Many times, a gardening trick may work for one gardener but not another. Or, it may work, but not always.
All of the gardening tips listed above are effective.
easy
Another important criterion you should consider when picking a gardening technique is its simplicity.
All of the gardening tips listed above can be done regardless of your skill level.
fast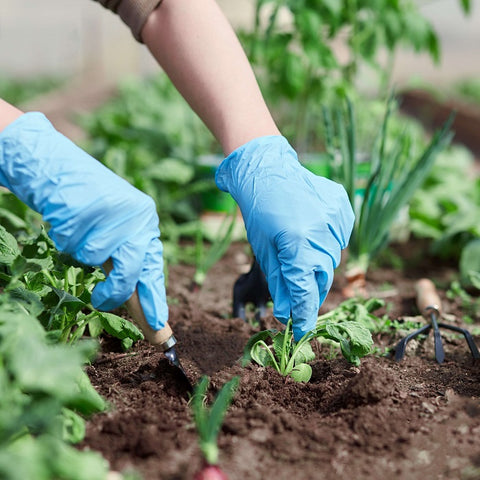 Everyone loves gardening, but not everyone wants to spend a whole day working on a specific skill.
Because of this, all my gardening tips should have been learned in less than 30 minutes.
cheap
Another important criterion you should consider when picking a gardening tip is its price.
All of the gardening tips listed above are inexpensive, regardless of your income level.
proof
Finally, gardening skills should be proven. They should be well known, used by experts, used by businesses and professionals.
All of the gardening tips listed above are proven!
Gardening Preparation (Gardening Tips #1-12)
Use the best composter
One of the easiest and most rewarding gardening tips for preparing for the upcoming season is to use a composter.
Not only is composting easy and fun, but it's an effective way to add nutrients to your garden.
So I recommend the simplest technique of all: tumbling
Winter Composting (10 Tried-and-True Tips)
Buy a soil tester
Do you know the number one reason why gardeners fail?
This is because they are trying to grow fruit and vegetables in the wrong soil.
The way to solve this problem is to test your soil first.
Use worms
Want to know some of the greatest gardening tips? They use worms to compost for next season. Yes! Worms!
Cultivation, in spring and autumn
Most gardeners start digging before the spring season.
Want better gardening skills?
A more effective technique is tilling at the end of the season to restore nutrients to the soil. And then the spring again.
So if you need a tiller, I recommend reading my article:
10 Best tillers for all gardening needs
Identify the sweet spot
You probably have a general idea of where you want your garden to be. You may also think you've found the perfect spot to grow flowers or herbs.
But is this really the case?
If you want to make your experience as successful as possible, research the location of your garden.
Is there enough sunshine? Is there enough shade and wind? Is it overexposed to the elements?
These are just some gardening tips for you.
Prune every spring
Do you prune it every spring?
If not, I highly recommend it. Most fruit and flowering trees will not actually produce a crop unless you prune them.
The secret to pruning is knowing when to do it. Always trim after the last frost. Never.
Here's a video on how to prune citrus trees:
If you are looking for a pair of pruning shears, then I recommend reading my article :12 of the best Pruning shears.
Know the last frost date
Are you ready for more gardening tips?
You want to know what kills plants the fastest? An early spring frost or an earlier than expected autumn frost
Don't let that happen to you. Last frost dates are as follows:
The Old Farmer's Almanac
Know your hardiness zone
Here's another great gardening tip.
Have you been looking for a new plant for your yard, but aren't sure if it will survive?
Check out the links below.
It tells you where you are in the rough zone.
Quite simply, this number will tell you what not to grow.
Usda Hardiness Zone Finder
Neem oil is a must
Are you going to plant fruit trees?
If so, the use of neem oil is a must. Quite simply, neem oil is a tool to prevent fungicides and pests in the spring.
Personally, I have a lot of edible fruit when I use it. When I don't, I have next to nothing.
I recommend AG neem oil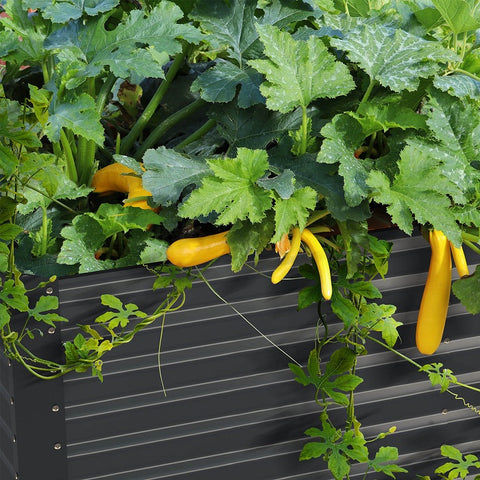 Create a garden design
Have you ever been so excited about gardening that you planted crops in the first place you saw them?
This will give you an idea of what to plant. It will also give you an idea of where you should plant your crops and how to rotate them.
Preserve and use fallen leaves
Does that sound like you? Every fall, do you either rake the leaves or mulch them with a lawn mower?
If this is the case, try saving autumn leaves and using them for winter compost. Adding fallen leaves to your compost will change it from good to good.
Now this is just one of many gardening tips I've given you!
Compost with the best food
Some foods can be composted, others can't.
Learn about the best foods for composting in my article below:
The Ultimate Compost Guide: What to compost
Planting (Tip #13-53)
Build a greenhouse
This is probably one of my favorite gardening tips.
I see. This is a big problem. But if you want to plant year-round, I highly recommend you build a greenhouse.
I personally have an unheated one. It's cheap to build. Low maintenance cost. It allows me to garden all year round.
My personal recommendation :Palram Natural Harmony Greenhouse
Build a garden bed
So greenhouses aren't your thing. But you still want to extend your growing season.
This is another great gardening tip!
Make a raised garden! This will enable you to garden earlier and longer than most of your neighbors.
My personal recommendation: Green fence cedar raised garden bed
Plant winter wheat
Want one of the best gardening tips I bet none of your neighbors have?
Plant winter wheat.
This will help prevent weeds in winter and spring. Best of all, you can plant it into your soil in the spring to add valuable nutrients.
Attract bees
Want to make your fruit, vegetable and herb production as high as possible?
And attract bees!
I highly recommend planting catnip, calendula, and bee balm!
You can also read my article :50 Useful Plants to attract Bees to your Garden.
Attract butterflies
Do you want to hear another gardening tip? How about another great pollinator?
The butterfly.
Not only is it beautiful, but it will help you pollinate all your buds this spring.
I highly recommend planting butterfly bushes, daylily and bee fat.
Attract hummingbirds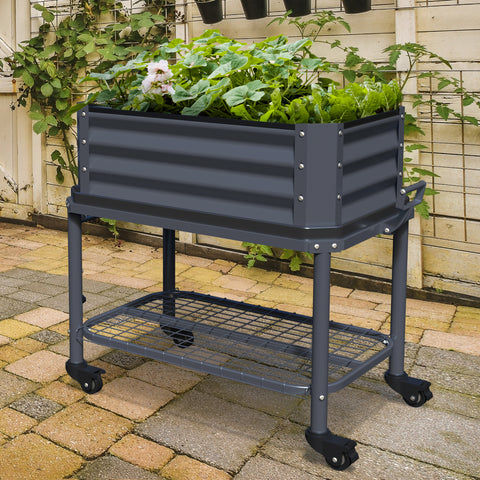 Is there anything as magnificent as a hummingbird?
They're not the best pollinators, but they're pretty cool.
I recommend planting trumpet vines, trumpet honeysuckle and red Cardinal flowers.
If you want to learn how to attract more hummingbirds to your garden, then read my article: How to Attract Hummingbirds :44 Proven Tips.
Citronella
Do you want to repel mosquitoes, but don't want to use spray?
Then plant citronella around your yard!
These plants naturally repel mosquitoes and allow you to enjoy your garden in your yard.
Buy a thermal pad
Want to start planting indoors?
Heating pads are an easy and inexpensive way to help keep your seeds at the proper temperature.
I recommend the plant-based heating pad.
Use a growth lamp
This is another great gardening tip!
Are you going to grow crops from seeds? Do they get enough sunlight?
If not, buy something that will last a lifetime. Buy a heat lamp.
Therefore, I recommend the best one :Hydrofarm Grow Light
Plant succulents
Are you interested in gardening but don't have the space or time to do it outside?
And grow beautiful succulents! These are sure to be the talk of all your guests.
Check out one of my favorite succulent gardening books: Succulent Simplified
Long jump
Want to grow something that most of your neighbors can't?
Try growing hops!
Hops not only look cool and smell great, but they have many uses!
You can use them to make beer. Soap. Dried flowers. There's more!
I'll stick with classic rhizomes like Cascade and buy them through Amazon:
If you need guidance on growing hops, then I suggest you read my article: How to Grow Hops :5 Simple Tips for Better Hops!
Buy sheepskin gloves
What better way to bond with your child than gardening?
If your kids are anything like mine, they will want to help you every step of the way.
Keep your child's hands clean with a good pair of gloves.
If your child is anything like mine, she wants to help you. She does everything I tell her to do.
Get your kids into gardening and buy them a cart.
Use a ruler
How many times have you found yourself guessing how deep to plant your seed?
Why not buy a ruler to increase efficiency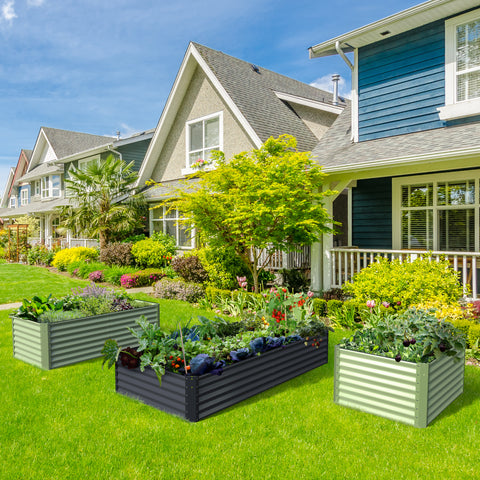 Try Aquaponics"
It takes time. It takes work. But hydroponics may well change your world.
If you want to grow vegetables in winter, try hydroponics. It is fast becoming one of the most popular techniques among gardeners.
This is a good book to get you started on Aquaponic Gardening
Mushroom growth
Mushrooms are amazing. Not only are they a great source of food, but they also provide amazing nutrition.
If you want a new challenge, then I highly recommend growing and harvesting mushrooms!
Before you start harvesting mushrooms, it is vital that you receive the necessary education. The wrong kind of mushroom can be deadly.
A good resource is a book on growing gourmet and medicinal mushrooms
Plant cherry trees
Do you love cherries, but don't have room for big trees?
Then you must plant a cherry bush.
I personally recommend Romeo or Juliet Cherry Bush. They taste exactly like the cherries on the tree.
In addition, they only grow to 5 to 7 feet. Therefore, this is perfect for tight Spaces or city living.
Grow plants with seeds
Do you want a challenging and fulfilling gardening experience?
Then I highly recommend that you start plants from seed.
Learn everything you need to know about growing plants from seed in Gardening Dad's article:
How to Grow Tomatoes from Seed (7 Easy Steps)
How to Grow Lavender from Seed (15 Easy Tips)
Water before transplanting
Are you ready to learn more about the best gardening tips?
Want a gardening tip that takes less than 1 minute?
Water the plant before transferring it to another pot or outside.
Watering the plants before transplanting reduces the overall stress on the plants. In addition, it is more effective in maintaining soil integrity.
Grow herbs in POTS
Do you love herbs, but worry about them taking over your garden?
Then I highly recommend growing herbs in POTS.
They'll grow just as effectively as they do in the ground. Plus, they won't spread and take over your garden. This is especially useful for herbs such as mint or oregano.
If you are interested in purchasing POTS, please use the link below
Use gardening gloves
Do you love gardening, like me, but hate the time it takes to get the dirt off your hands?
Then eliminate the hassle and invest in a pair of gardening gloves.
My personal recommendation: Pine Tree Tool Work gloves
Native plants
Have you ever had trouble growing plants in your garden?
If so, I recommend planting native species. These are easier to grow and are a specialty of your state.
Here are the species native to your area:
Native plant finder
Dig a suitable size hole
If you want to give your fruit trees the best start in life, then you have to dig a hole of the right size.
I highly recommend you dig a hole the size of the root ball.
This will avoid unnecessary stress on your tree while giving its roots maximum room to grow.
Consider containers
Do you want to extend your growing season or what can you plant?
Then I highly recommend you grow some plants in containers!
Citrus trees, herbs, cherry trees, etc., can be planted all year round in any climate.
Learn how to grow trees in containers in the Gardening Dad article below:
How to Grow a Lemon Tree in a Pot (18 Proven Tips)
Plant Perrenials
Don't you have enough time to garden each year? Want to enjoy your favorite plants every year?
Then plant perennials! You plant it once, they come every year!
Talk about one of the best gardening tips!
Plants Annual plants
Do you like to try something different in the garden every year?
Then plant annuals!
These things come up once a year. So if you mess up, or don't like growing the same plants every year, then annuals are perfect for you.
In addition, some of the most unique plants are annuals.
Don't grow too much
Want to get green-fingered?
Then don't grow too much too fast.
Do well on one or two plants, then try to add one or two new plants to your garden every year.
The heirloom of growth
Want to grow the best plants?
Then use heirloom seeds.
These contain all the characteristics of the original plant. Plus, these fruits and vegetables are some of the most beautiful, delicious fruits and vegetables you will ever eat.
Vertical gardening
Do you have limited space? Are you interested in trying a unique kind of gardening?
Then I highly recommend using vertical gardening.
This is when you use trellises or supports to grow vegetables, fruits and flowers vertically.
Perfect for city living and small Spaces.
Rotate the crop
Do you rotate the plant every year?
If not, you need to.
When designing your garden, make a plan to rotate the plants each year.
This is essential to minimize the consumption of essential nutrients in the soil. This usually happens when you plant the same plants in the same spot every year.
Use of cuttings
Are you interested in free gardening?
Then take cuttings from the gardens of friends, neighbors and other gardeners. By using cuttings or other plant parts, you can enjoy gardening in an efficient and cost effective way.
Watch this 4-minute pruning tutorial below:
Use the right tools
If you're a gardener, you probably use a range of tools.
But using the best and right tools can make all the difference. It can save you time, energy and money.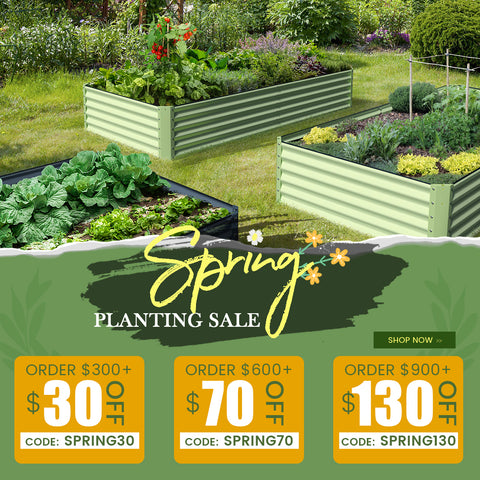 Grow crops that can be stored
I don't know about you, but my garden tends to produce more crops than we can eat in one sitting.
It's good to give your proceeds to friends, family and neighbors. But if you want to enjoy a good harvest all year round, then I recommend growing crops that can be stored or frozen.
Some good examples include carrots, peppers, corn, beans, blackberries, blueberries, garlic, etc.
Plant organic
Want to eat healthier? Better for the planet?
And then grow organic crops.
This is when you grow plants without using any type of chemicals to grow or prevent pests.
Plant shrubs near your house
Do you like gardening? Do you want to protect your house from wind and cold?
Then plant shrubs and trees near the house. This will protect your house from strong winds, snow and cold.
Use soap before gardening
Do you get dirt under your nails after gardening?
Want to know one of the best gardening tips to prevent this?
Rub your finger on the soap before you go to the garden. Wait five minutes for the soap to harden under your nails.
This will protect from any type of dirt getting into your nails!
Fertilize immediately after planting
This is another simple but great gardening tip.
Once you've planted your crop, do the following. Apply fertilizer. Then take a dip in water.
Studies have shown that fertilizer applied immediately after planting can accelerate growth by at least 1 week.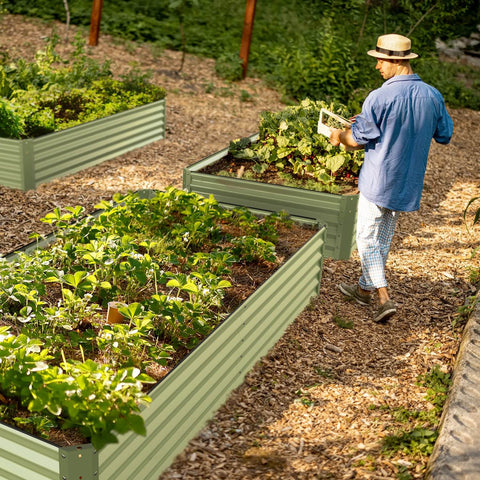 Use a wheelbarrow
I like gardening. On the other hand, my body doesn't always feel the same.
Make your life easier by buying a cart.
My personal recommendation: marathon wheelbarrow
Effective gardening techniques make life better! Wish you a happy life